Reliable commercial electricians for every installation
Are you after Wellington commercial electricians? Lavery Electrical can offer a range of commercial services from electrical and communications to CCTV and Security installations for your Wellington commercial property or office space.
If you have a large industrial or commercial electrical job for completion, Lavery Electrical can cover all aspects from installation to maintenance and will also partner with Rapid Current for those big jobs to increase company capacity.
Electrical installation services
Some of the services Lavery Electrical can provide for you include:
Electrical & Communication installation
Security installation
CCTV installation
Lighting Automation
AV Installation
IQP Certification
And for the bigger jobs...
In order to guarantee a fast, efficient job for those bigger tasks, Lavery Electrical are also partnered with Rapid Current, another Wellington-based electrical company. This benefits you as it increases company capacity to cater for larger jobs, as well as providing additional expertise.
The electrical service technicians at Rapid Current operate throughout the Wellington region, and have experience in all aspects of domestic and commercial work, including industrial environments.
IQP certified and registered electricians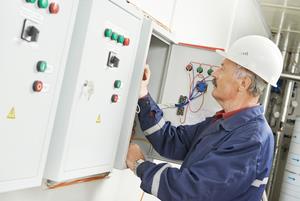 Independent Qualified Person certification (or IQP Certification) is important to ensure the safety of your equipment and building. Lavery Electrical are IQP registered electricians and can sign off an electrical warrant of fitness for your premises. If you are worried about ongoing inspections, maintenance checks in accordance with the relevant building code or standards can be carried out for you.
In addition to maintenance checks, an annual survey will be carried out with a brief report and certificate provided for the relevant system and sections of the Building Codes for inclusion into the Building Warrant of Fitness folder.
For thorough electrical inspections for commercial premises from Lower Hutt to Wellington, talk to the 24 hour commercial electricians at Lavery Electrical today.